星火电竞直播网站
Environment
Sustainable environment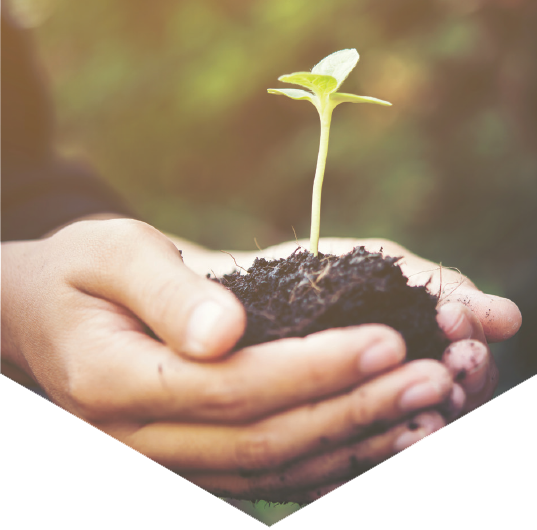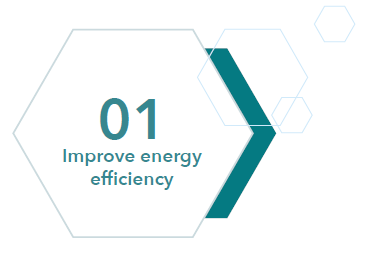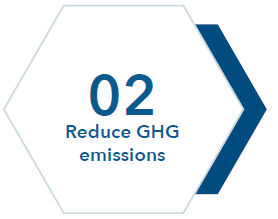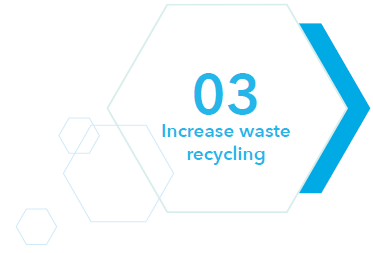 Care for the environment is nested in our business strategy as part of the ESG pillar. Our strategic investment in ESG practices is directed towards integrating sustainable environmental practices into our everyday operations and increasingly includes advanced digital technology to support sustainable consumption of resources and to achieve improvements in our environmental impact.
We are starting to investigate what it would mean for 星火电竞手机版外围 to be net carbon zero; what this would mean for our operating model and stakeholders in the value chain, as well as the constraints we would face within our African operations. As a first step, we conducted a gap analysis of our reporting against the TCFD and improved our climate change disclosure to meet some of the framework's requirements. As we progress our ESG strategy we expect to improve our TCFD reporting.
Our focus is to:
Embed training, awareness and oversight to influence behaviour change that supports the integration of climate change considerations into all key business decisions and on-the-ground activity.
Continually improve data gathering and reporting systems to better inform decision making.
Prioritise the development, piloting and commercialisation of low carbon solutions to demonstrate leadership in the sector.
Direct research and development investment to developing solutions that reduce our GHG emissions, as well as the GHG emissions of our clients (ie new fuels, new technologies, digitisation).
Invest in businesses that have the ability to reduce our own and our clients' GHG emissions.
Engage in sectoral processes that inform sound climate change policy development.
Improve energy efficiency
Fuel consumed
Market Access
2 819 601 litres
(F2020: 6 355 622 litres)
Logistics International
28 352 362 litres
(F2020: 81 369 062 litres)
Logistics Africa
107 968 369 litres
(F2020: 112 698 911 litres)
Group
139 140 332 litres
(F2020: 200 423 595 litres)
Fuel consumption decreased year on year in all businesses given fewer kilometres travelled due to merging of business units, divestments, reduced business activity across all businesses and fuel efficiency initiatives. This resulted in a Scope 1 carbon emission reduction of 28% overall.
Continued to test a number of alternative drive systems in partnership with original equipment manufacturers, including liquified (Germany and UK) and compressed natural gas trucks (Namibia and South Africa).
Transportation greenhouse
gas emissions intensity
Group
(gCO 2 e/km)
Reduce GHG emissions
Carbon footprint (Scope 1, 2 and 3)
Market Access
10 114 tCO 2
(F2020: 20 171 tCO 2 )
Logistics International
91 319 tCO 2
(F2020: 216 082 tCO 2 )
Logistics Africa
320 341 tCO 2
(F2020: 338 668 tCO 2 )
Group
421 774 tCO 2
F2020: 574 921 tCO 2 )
Renewable energy generated
Group
(kWh)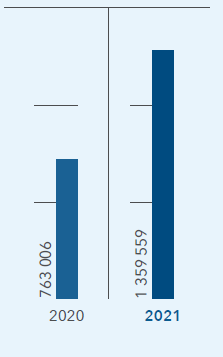 Total Scope 1 and 2 emissions avoided
Group
(tonnes CO 2 e)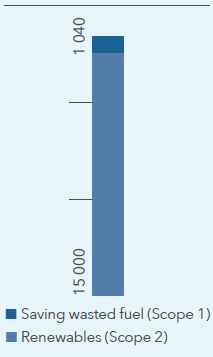 Electricity consumption decreased by 11% year on year due to reduced demand in all businesses, the closure of some sites as business units were merged, divestments made, business activity impacted by COVID-19 as well as the sale of the Logistics International shipping business.
Across the group, Scope 2 emissions reduced by 12% overall.
Purchased electricity for the group was 62 290 338 kilowatt hours (F2020: 70 092 945 kilowatt hours), with Scope 2 emissions reducing 12%.
Increase waste recycling
Waste generated
South Africa
3 703 tonnes
of total waste generated
(2020: 5 820 tonnes).
Waste recycled
South Africa
701 tonnes
of waste recycled
(2020: 1 070 tonnes).
Percentage of waste recycled
South Africa
~68%
of total waste generated was recycled
(2020: ~71%).
By recycling one additional tonne of general waste, we estimate that more than four tonnes of CO2e are saved across the material lifecycle. From this, we estimate that over 3 000 tonnes of Scope 3 emissions were avoided by recycling in F2021.
Environmental priorities
Group : improve our reporting against the TCFD framework and investigate the feasibility of expanding Scope 3 emissions reporting.
Group : improve fuel efficiency and renewables.
Market Access : roll out solar photovoltaic (PV) systems at three sites in other African markets by F2030 (subject to facility ownership or agreement with landlords and cost-benefit analysis).
Logistics Africa : review the waste management approach, ensure it is aligned with best practice, and identify meaningful additional recycling opportunities.